'Drawing From the Heart' The Gallery Holt
This exhibition brings together a varied  selection of pastel paintings that provide us not only with an insight into the specific techniques used by pastel painters today, but also seeks to reignite an awareness of, and appreciation for, this medium.
Cheryl has six works in this excellent exhibition of pastel painting.
The Landscape Collection at M1 Fine Art
With the launch of our upcoming virtual walk-through Landscape Collection, featuring brand new work by landscape artists:
Featured Artwork:
'Headland I' by Cheryl Culver
For enquiries please send us a private message or speak to one of our friendly gallery consultants by calling us on 020 7240 2225
The Pastel Society Annual Exhibition 2020 at the Mall Galleries London SW1
The Pastel Society Annual Exhibition opens with the Private view on Tuesday 4th February 2020.
At the Mall Galleries London SW1.
Open to the public Wednesday 5th February.
Opening hours are 10am to 5pm daily.
Closing at 3pm on the final day Sunday 16th February.
The Art Event Evening is on Tuesday 11th February 5.30pm to 7.30pm
Talks & Demonstrations are advertised on the Pastel Society website.
Cheryl will be showing the following five pastel paintings during the exhibition.
Christmas Exhibition at The Gallery Holt, Norfolk
The Gallery, Holt is firmly established as one of East Anglia's leading art venues, 'The Gallery' has been instrumental in showcasing the work of artists since opening in 1972… The first gallery to open in the historic Georgian town of Holt. The award-winning gallery has undergone numerous changes and continues to evolve under the ownership and personal day-to-day management of Adrian Hill who represents the third generation of the Hill family.
Cheryl will be showing six oil paintings in their Christmas Exhibition, opening on Saturday 16th November. The show closes on Tuesday 24th December.
Please contact Cheryl if you would like an invitation to the Private view.
The Gallery Holt
23 Lees Yard
Holt
Norfolk
NR25 6HS
Phone: +44 (0) 1263 711 040
Email: info@thegalleryholt.com
Web: www.thegalleryholt.com
Opening Times:
Mon – Sat – 9.00am – 5.00pm
Sun – Closed
Christmas Exhibition at Thompsons Gallery Aldeburgh
Cheryl will be showing four paintings in the Christmas Exhibition at Thompsons Gallery, Aldeburgh, Suffolk.
175 HIGH STREET, ALDEBURGH, SUFFOLK, IP15 5ANT
Telephone +44 (0) 1728 453 743
7 December 2019 – 5 January 2020
Aldeburgh
An exciting and varied show, including some of our favourite artists and some new to the gallery.
OPENING HOURS:
| | |
| --- | --- |
| Monday: | 10:00 – 17:00 |
| Tuesday: | 10:00 – 17:00 |
| Wednesday: | 10:00 – 17:00 |
| Thursday: | 10:00 – 17:00 |
| Friday: | 10:00 – 17:00 |
| Saturday: | 10:00 – 17:00 |
| Sunday: | 11:00 – 17:00 |
RBA Annual Exhibition at the Mall Galleries
The following works will be shown at the 2019 RBA Annual Exhibition, Mall Galleries, London SW1
The Private View is on Wednesday 3 July and the exhibition open 4 July until 14 July (Closes 1pm on final day)
Official Opening is a 6pm on Wednesday 3 July by Tomasz Schafernaker broadcaster, meteorologist and artist.
RBA at M1 Gallery Greenwich.
The following six works are on show at the M1 Gallery Greenwich until 28th April
Address:
20 Nelson Road
Greenwich
London, SE10 9JB
Opening Hours:
Weekdays: 10am – 6pm
Weekends: 9am – 7pm
Contact Details:
E: greenwich@m1fineart.com
T: +44 (0)20 8269 0906
RBA at Hall Place & Gardens, Bexley
Two paintings will be shown at Hall Place for the RBA exhibition which opens 6th April and finishes 7th July.
Address:
Hall Place & Gardens
Bourne Road
Bexley
DA5 1PQ
Hall Place and Gardens – One of the South East's best-kept secrets
RBA at Thompsons Gallery, Aldeburgh
The following three pastel paintings will be shown at the RBA exhibition Thompsons Gallery Aldeburgh.
The exhibition opens on 20 April and closes 12 May.
To view catalogue
[Click Here]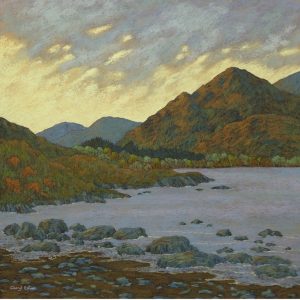 'Passing Storm' £1,375 SOLD
'The Pass II' £1,825 SOLD
'Tumbling Stream £1,650
175 HIGH STREET, ALDEBURGH
SUFFOLK
IP15 5AN
+44 (0) 1728 453 743
john@thompsonsgallery.co.uk
| | |
| --- | --- |
| Monday: | 10:00 – 17:00 |
| Tuesday: | 10:00 – 17:00 |
| Wednesday: | 10:00 – 17:00 |
| Thursday: | 10:00 – 17:00 |
| Friday: | 10:00 – 17:00 |
| Saturday: | 10:00 – 17:00 |
| Sunday: | 11:00 – 17:00 |