RBA Annual Exhibition at the Mall Galleries
The following works will be shown at the 2019 RBA Annual Exhibition, Mall Galleries, London SW1
The Private View is on Wednesday 3 July and the exhibition open 4 July until 14 July (Closes 1pm on final day)
Official Opening is a 6pm on Wednesday 3 July by Tomasz Schafernaker broadcaster, meteorologist and artist.
RBA at M1 Gallery Greenwich.
The following six works are on show at the M1 Gallery Greenwich until 28th April
Address:
20 Nelson Road
Greenwich
London, SE10 9JB
Opening Hours:
Weekdays: 10am – 6pm
Weekends: 9am – 7pm
Contact Details:
E: greenwich@m1fineart.com
T: +44 (0)20 8269 0906
RBA at Hall Place & Gardens, Bexley
Two paintings will be shown at Hall Place for the RBA exhibition which opens 6th April and finishes 7th July.
Address:
Hall Place & Gardens
Bourne Road
Bexley
DA5 1PQ
Hall Place and Gardens – One of the South East's best-kept secrets
RBA at Thompsons Gallery, Aldeburgh
The following three pastel paintings will be shown at the RBA exhibition Thompsons Gallery Aldeburgh.
The exhibition opens on 20 April and closes 12 May.
To view catalogue
[Click Here]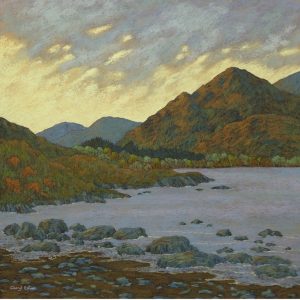 'Passing Storm' £1,375 SOLD
'The Pass II' £1,825 SOLD
'Tumbling Stream £1,650
175 HIGH STREET, ALDEBURGH
SUFFOLK
IP15 5AN
+44 (0) 1728 453 743
john@thompsonsgallery.co.uk
| | |
| --- | --- |
| Monday: | 10:00 – 17:00 |
| Tuesday: | 10:00 – 17:00 |
| Wednesday: | 10:00 – 17:00 |
| Thursday: | 10:00 – 17:00 |
| Friday: | 10:00 – 17:00 |
| Saturday: | 10:00 – 17:00 |
| Sunday: | 11:00 – 17:00 |